Enovos Energie Deutschland selects Energiency's AI to boost the accuracy of its energy consumption forecasts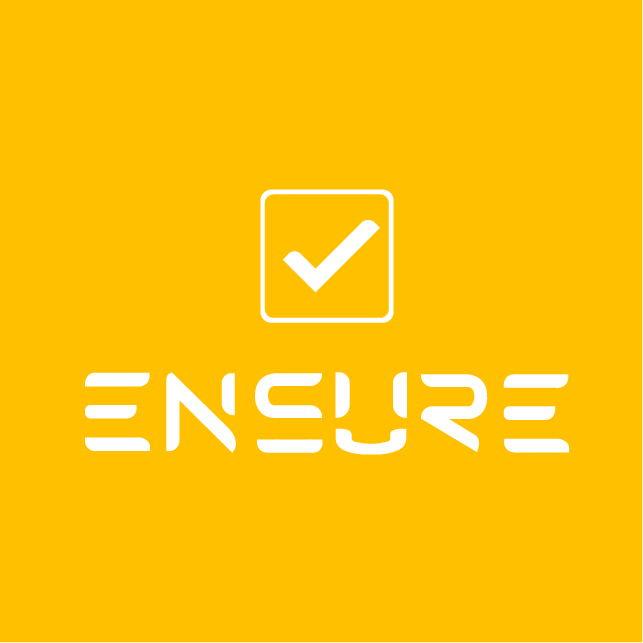 Enovos Energie Deutschland selects Energiency's AI to boost the accuracy of its energy consumption forecasts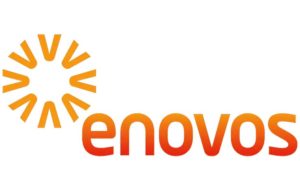 Essen – June 22nd, 2022. Enovos Energie Deutschland (Enovos), the B2B sales company of the Luxemburgish Encevo group in Germany, significantly improved its energy prediction performance thanks to Energiency's artificial intelligence. In order to more accurately anticipate its customers energy consumption, Enovos has successfully rolled out Energiency's new product "EN-SURE", a cutting-edge AI algorithm leveraging existing data in factories. "EN-SURE" forecasts manufacturers' energy consumption with higher accuracy, reducing the gap between energy purchased by suppliers and actual consumption of manufacturers.
Energiency's new product "EN-SURE" will be released at E-world Essen, Hall 4 – booth #4-310G (June 21st – 23rd, 2022), and showcased during a conference there taking place on June 22nd, 2022 at 12.00 pm.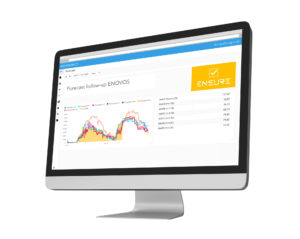 Enovos was looking for new levers of competitiveness for Energy Sales. Energy consumption forecast errors can lead to real expensive imbalancing costs. By leveraging real time data collection, Energiency has designed and built a powerful Intraday forecast and trading order system. The standardized methodology developed based on a dedicated cutting edge AI algorithm allows replicability and scalability to the entire Enovos manufacturing customers' portfolio. By benefiting from accurate forecasts of industrial energy consumption, Enovos is now able to mitigate the risk of imbalanced costs by updating its positions on the electricity market in real time. 
Dirk Finger, Managing Director Enovos: "Energy consumption & demand vary over time. Knowing more accurately and in real time the manufacturing companies' consumption is decisive for electricity suppliers to make the best decisions on the electricity market. Risk mitigation is a main concern for Utilities, especially in the current international energy context, and Energiency's "EN-SURE" is a key technological asset for Enovos in this purpose". 
Arnaud Legrand, CEO Energiency: "Energy suppliers are looking for on the shelf and easy to implement technologies to scale the digitization of their core business. Energiency puts AI at work by automating a new standard to price energy contracts. Energy Suppliers like Enovos can now reach a new level of performance, allowing them to take smarter decisions and differentiate on the market with extra added value."
About Enovos Energie Deutschland
Enovos Energie Deutschland GmbH is the sales company of Encevo Deutschland GmbH. It supplies industrial companies, chain stores and municipal utilities with electricity, gas and energy-related services. Together with them, a team of experienced energy experts develops customized solutions, contributing detailed market knowledge and, above all, a high degree of flexibility. Supporting customers on their way to CO2 neutrality and a supply of green energy (so-called PPA) is playing an increasingly important role. Encevo Deutschland GmbH is part of the Encevo Group, which has its headquarters in Luxembourg. The Encevo Group currently employs more than 2,000 people, owns over 330,000 delivery points (electricity and natural gas) and operates more than 10,473 km of electricity and over 3,700 km of gas pipelines. More information at https://www.enovos.de 
About Energiency 
Energiency is an Industry 4.0 technology, mixing human & artificial intelligence to empower manufacturing companies to detect and achieve up to 15% new energy & CO2 savings within months. Following a strong international growth and already adopted by global manufacturing leaders in food, chemistry, automotive, paper or raw materials sectors like ArcelorMittal, SKF or L'Oréal in more than 10 countries in the world. Energiency received more than 30 international Awards, including the Solar Impulse Efficient Solution. More information at https://www.energiency.com 
Press contacts
Dr. Stephan Oberhauser – Head of Marketing & Communication – Enovos | Tel. : +49 (0)681 8105-549 | stephan.oberhauser @ enovos.eu
Laura Le Jort – Communication project manager – Energiency | Tel. : +33 967 598 954 | marketing @ energiency.com