Our software for analysing and managing energy performance in industry
Our software is a 4.0 digital solution geared towards identifying and solidifying new energy savings and cuts in CO2 emissions, and it uses both artificial and human intelligence.
Industry is undergoing a digital transformation, and this software is the first step towards the smart, connected, and gradually decarbonised factory of the future. It enables you to manage your energy performance across multiple sites collaboratively and in real time.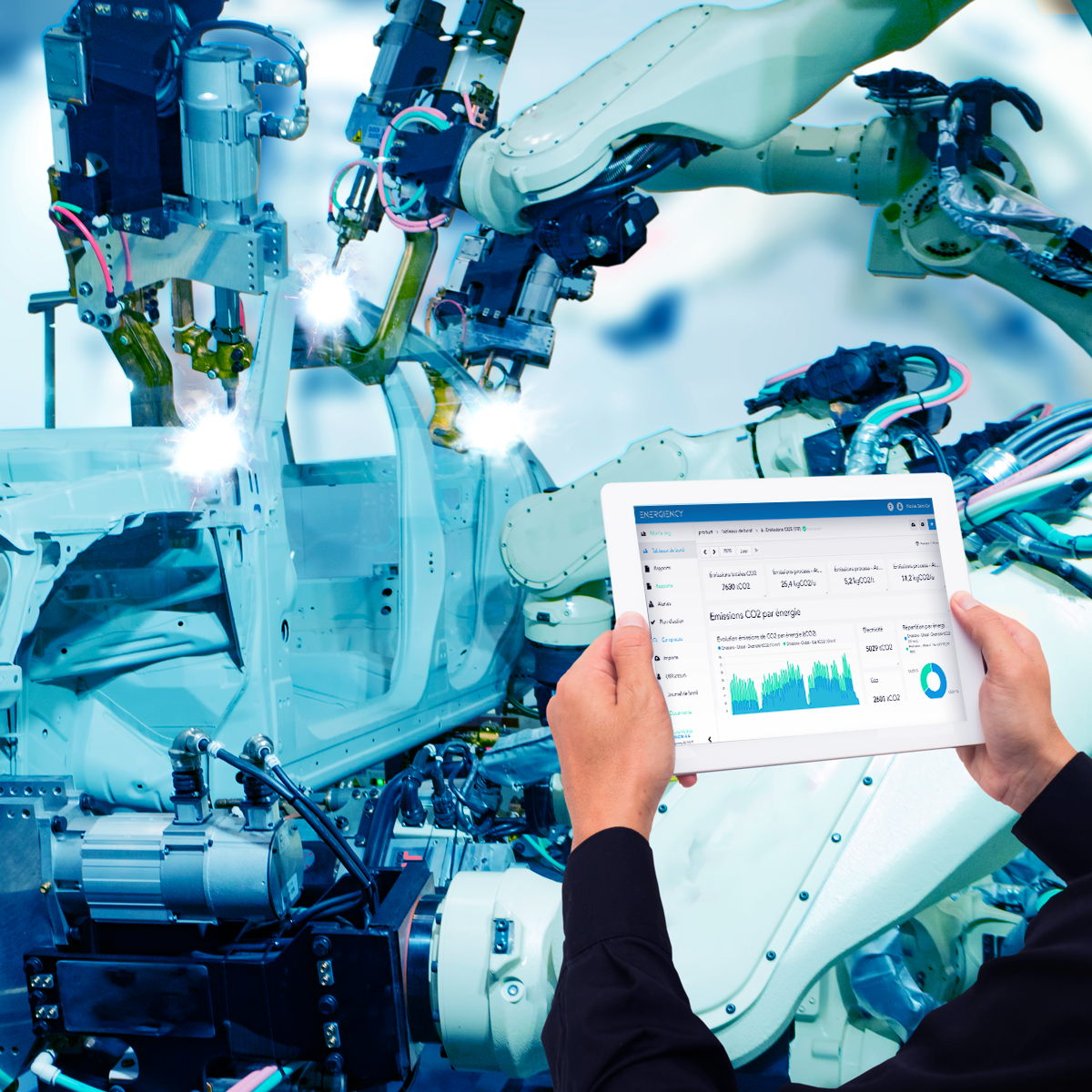 Software adapted to your industry's needs and the progress you have already made
01. Viewing and understanding your energy consumption
After defining how much potential you have for energy savings, we securely embed your data within our app in real time. This lets you view your energy consumption in detail, create notifications in case of deviations from your targets, manage your energy use, and build tailored dashboards to identify where you are spending most on energy as well as your next key actions for making savings.
02. Modelling and analysing how different factors influence your energy consumption in real time
Our Energy Manager Coaches work with your own experts to identify the industrial production data that needs to be integrated into our algorithms (production orders, product references, number of units manufactured, maintenance data, production cycles, etc.). The objective is to separate and weigh out how each of these factors influence your energy consumption, making it possible to create a model for monitoring energy use for each type of energy and production. This way, you can solidify energy gains while taking into account your operational, safety, process-, and quality-related needs.
03. Optimising and breaking new ground in your energy performance, using an artificial intelligence "Digital Twin"
Our algorithms are the "engine" for Energiency's powerful technology. Our Data Scientists integrate a dynamic energy consumption reference model in our Digital Twin in real time, based on the key factors influencing your work. Once this Digital Twin is integrated into the software, you can instantly view the results of your various energy optimisation tests, follow the recommendations, make decisions, and successfully and rapidly solidify additional energy gains.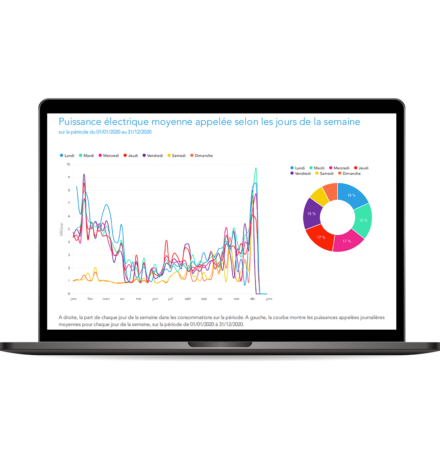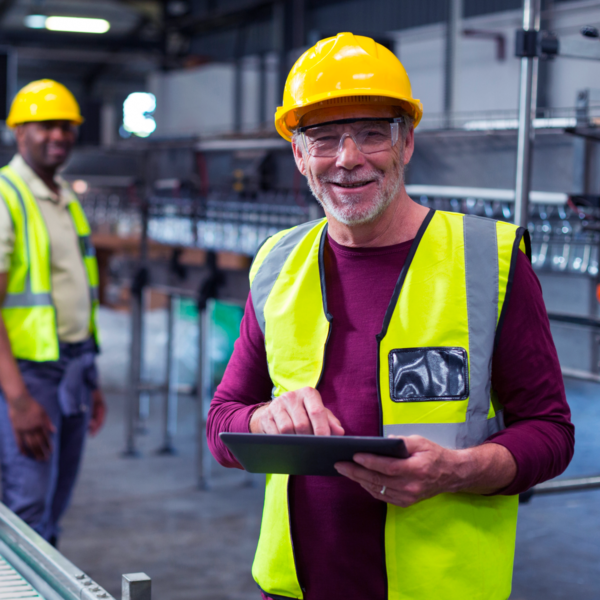 Configuration adapted to your needs, context, and professional expertise
Your objectives and needs are specific to your business and industry.
We are constantly updating our software so that Energy Managers, Production and Maintenance Operators, and Industrial and Financial Directors can work collaboratively on an energy performance project tailored to their own specific usages.
Energy consumption monitoring and analysis are configured in Energiency software to suit:
Your needs: energy consumption indicator monitoring, monitoring of how energy management systems and ISO 50001 are implemented, CO₂ emission reductions, etc.
Your energy uses: depending on each of your teams, so that you can monitor group objectives and more.
Your industrial context: various types of production, equipment, processes, etc.
Your energy types and utilities: electricity, gas, compressed air, etc.
Client testimonials
Because the model built into the platform is so reliable, we have been able to check the gains we have made in terms of compressed air and electricity. We look at the weekly report every Tuesday and we send an email congratulating the production teams if they have met their weekly consumption targets or to inform them about where targets have not been met.
Bruno Valenti - Power Station Manager and Energy & Tool Optimisation Coordinator for the Bearing Factory at SKF France
The businesses with whom we work all say: "you used to be 0.4, now you're 4.0".
Philippe Cloarec - Director of Industry for Henaff Group
By analysing our historical data, Energiency helped us to spot an unexpected way of charging up our burner. The dashboards give a very clear display of how to make significant gains of more than 3% compared with our traditional methods.
Souad Mejri - Environment & Energy Engineer at the ArcelorMittal Belval site
Read our case studies