EPSA Group invests in scale-up Energiency to expand its industry decarbonization offering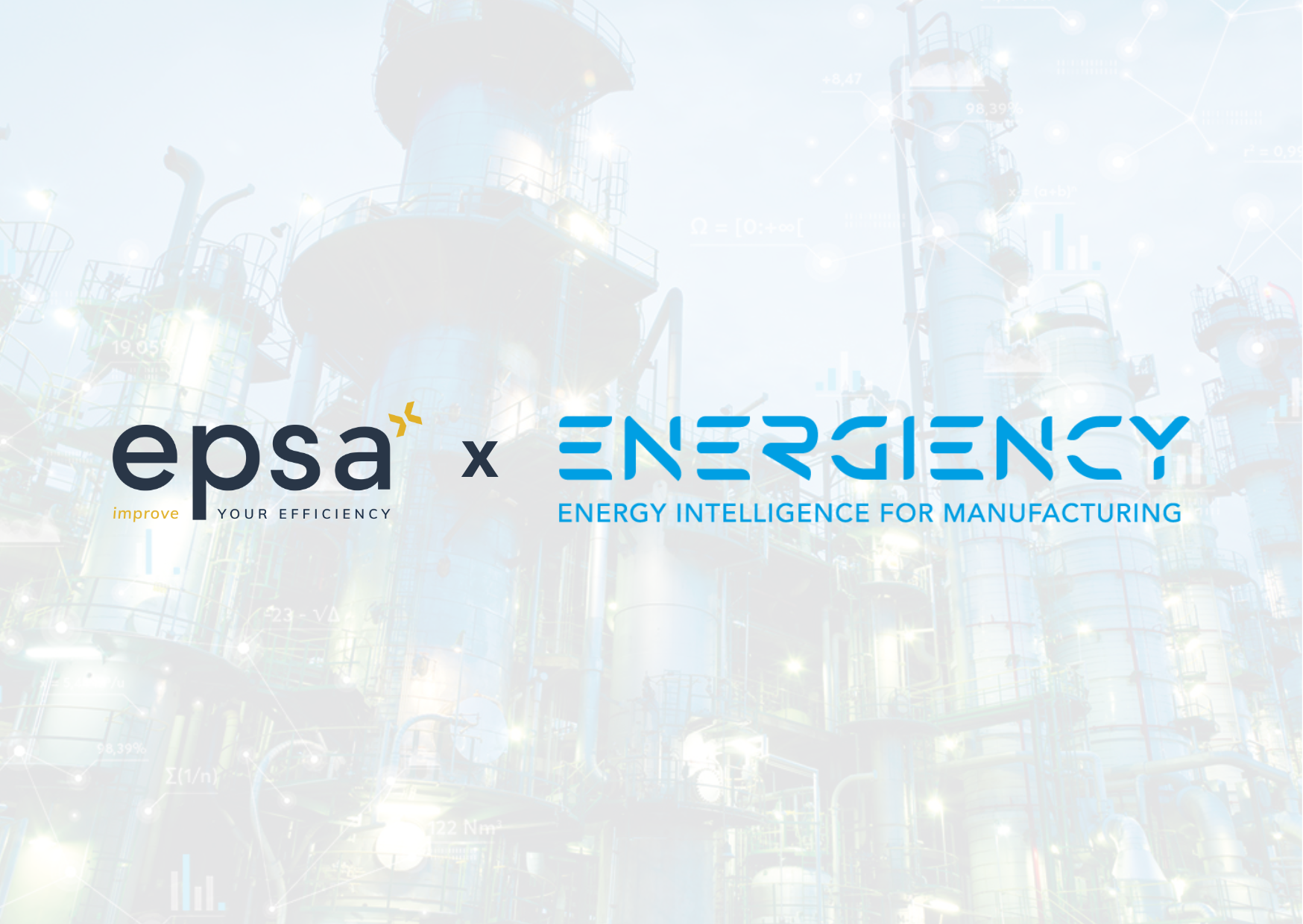 EPSA Group invests in scale-up Energiency to expand its industry decarbonization offering
Paris, March 30th, 2023 – EPSA Group, a specialist in business performance, is pursuing its growth strategy by marking an investment in French technology company Energiency. Specialized in Energy and CO2 data analytics for manufacturing, this internationally fast growing innovative tech company complements and strengthens the EPSA Group's Energy & Environment offering. 
Founded in France in 2013, Energiency supports more than one hundred manufacturing customers in ten countries with its innovative solution, mixing human & artificial intelligence  in real time to analyze Energy & CO2 in factories. Energiency's solution is already rolled-out within industrial leaders such as ArcelorMittal, SKF or Naval Group, enabling them to detect and implement up to 15% energy and CO2 savings in less than a year.
After a first successful partnership launched in 2020 by the two companies offering manufacturers a unique and complementary solution combining financing and software, this third round of financing will enable Energiency to accelerate its deployment among manufacturers wishing to quickly have access to a wider range of concrete solutions dedicated to their energy and CO2 performance.
Arnaud Legrand, CEO and founder of Energiency: "The current energy crisis is prompting all manufacturers to rapidly and significantly decarbonize their plants. They are looking for solutions that have a significant impact, are accessible and can be adapted to all their plants, regardless of their maturity. Combining EPSA's financing solutions with our technologies and services meets this demand.
Matthieu Gufflet, President and Founder of EPSA Group: "Energiency offers a concrete answer to all our manufacturing customers around the world who want to improve their energy performance. Together with Enoptea & Ekodev, this complementary solution allows EPSA to consolidate its expertise in data analytics in order to offer a broader Energy & Environment answer, pushing the limits of sustainable performance even further."
About EPSA Group
With an international presence, a thousand employees and its own integrated digital solution, EPSA is the only company to offer global support through 7 major complementary areas of expertise: Transformation & Digital, Purchasing & Supply performance, Marketplace, Financing & Innovation, Energy & Environmental performance, Tax & social security optimization and financial management. EPSA teams are resolutely customer-oriented and seek performance and efficiency on a daily basis with a "tailor-made" and sustainable approach, adapted to each need and specificity of the organizations. With a strong human culture, EPSA is committed to an ambitious program of Social and Environmental Responsibility: "EPSA for Good".
More information on www.epsa.com
About Energiency 
Energiency helps manufacturers to quickly and sustainably achieve new energy & CO2 savings by leveraging existing data in real time with its innovative analytics technology, combining human & artificial intelligence. Energiency is a fast-growing international company that has received more than 30 international awards, including the Solar Impulse Efficient Solution label.
More information on https://www.energiency.com